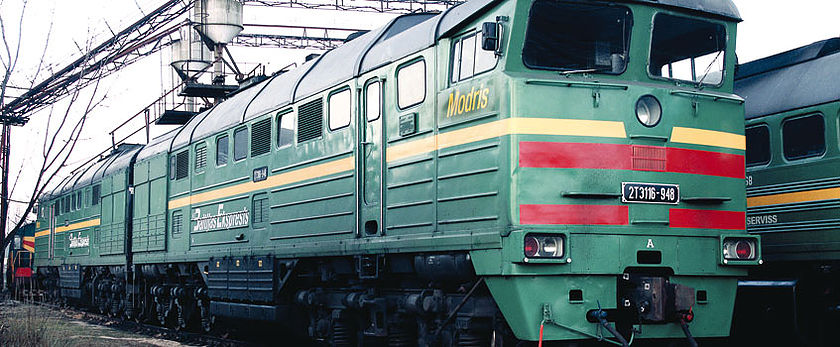 AS "BALTIJAS EKSPRESIS" is a private licensed and certified rail freight operator in the Republic of Latvia since 1998.

AS "Baltijas Ekspresis" provides high-quality services on a 24-hour basis leading to satisfied rail customers and longterm partnerships.

AS "Baltijas Ekspresis" offers:
Rail freight carriage services
Rail shunting services
Freight transit procedures
Traction and locomotive brigade leasing services
Locomotive maintenance services at Ventspils railway station
Locomotive fuelling services



FREIGHT CARRIAGE
AS "Baltijas Ekspresis" owns 22 mainline diesel locomotives (series 2TЭ116 and 2M62). In the territory of Latvia they annually carry up to 11 million tons of rail freight – liquid and bulk cargo.
SHUNTING SERVICES
AS "Baltijas Ekspresis" owns 16 diesel-powered shunting locomotives (serie ЧMЭ-3) that allow operating up to 128 thousand hours annually, thus fully servicing Ventspils railway station.
AS "Baltijas Ekspresis"
Address: Sanatorijas iela 29,
Ventspils, Latvija, LV-3602
Phone: +371 636 23594
Fax: +371 636 24232
be@asbe.lv